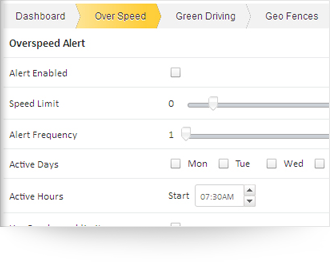 Speeding Alert
Set a speed limit for your vehicle & receive immediate notifications whenever your vehicles cross the defined speed limit.
Different over speed limits for different vehicles
Auto road speed limit
Day/Time Based notification settings
Custom based alert modes (SMS, email, Twitter)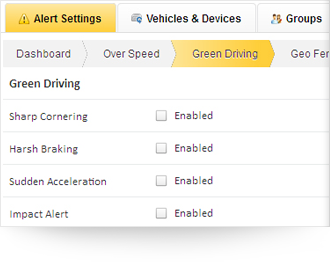 Green Driving Alert
Jackrabbit starts & harsh driving techniques cause you more fuel than you could ever imagine. Besides, these could be primary reasons for severe accidents. With Sunrise Tracking's Green Driving alert you can get instantaneous notifications on:
Sharp Cornering
Sudden Acceleration
Harsh Braking
Sudden Impact/Jerking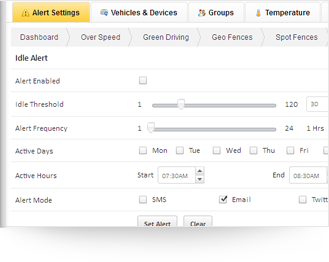 Stoppage(Idle) Alert
You know the value of time for your clients, but your drivers need not to. Control excessive stoppages & avoid late deliveries/distributions. Receive immediate notifications if your driver stops for over a specific time period (say 30 minutes).
Different idle limits for different vehicles
Day/Time Based notification settings
Custom based alert modes (SMS, email, Twitter)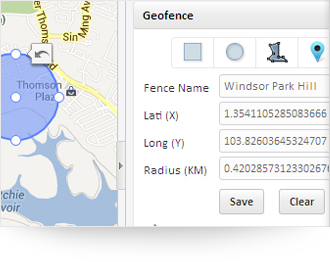 Fencing Alerts
You wish to know if your vehicles are being used against company interests; going out of work limits, deviating from the assigned routes, skipping delivery points etc. Make use of Sunrise Tracking's fencing features to receive notifications such as:
Geofence alert
Route Fence alert
Spot fence alert
Dynamic driving fence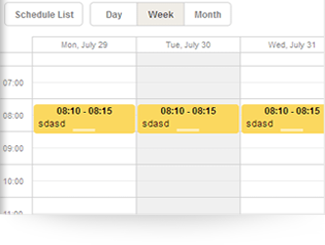 Trip Schedule Alert
With Sunrise Tracking, you can now pre-schedule your trips even before the journey starts and decide where all it should reach at what times. If your vehicle violates the scheduled times, you shall receive alerts on your mobile & email. Major attractions include:
Daily, Weekly & Monthly based schedules
Early departure & arrival, Late departure & arrival alerts
Repeat alert option for a time period or specific days
Integrated route fence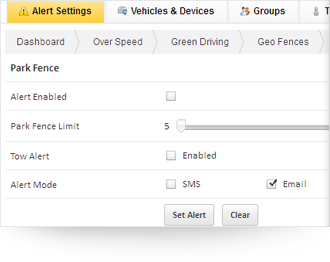 Safety & Security Alerts
Safety of your assets, drivers or passengers, all are of utmost importance you wouldn't compromise on. Sunrise Tracking offers safety measures & antitheft alerts including:
Panic Button in vehicle
Park Fence & Tow Alerts
Device failure alert
Ignition on/off alerts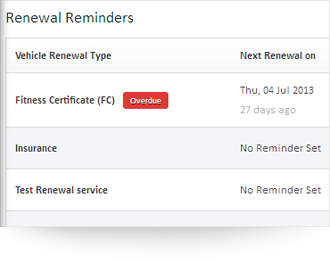 Periodic Service Alerts
Schedule your periodic vehicle services & maintenances at once and receive notifications every time when it's about to be due.
Alerts as SMS/email/Both
Service can be time based, Mileage based and/or odometer based
Alerts can be generated multiple times before due