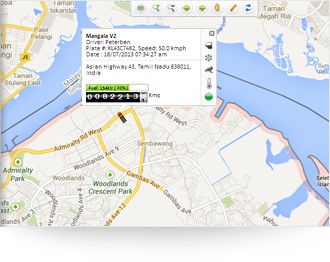 Updates in every 5-10 seconds
You get a location update in every 5-10 seconds throughout the journey; you are factually following that vehicle. Stop notifications are shown on map if vehicle stops for an extended period of time (which you can set, say 2 minutes). Sunrise Tracking's route trail and directional arrows indicate the route through which your vehicle has travelled so far along with its direction of travelling; GPS tracking @ its best with auto screen refreshment & auto map panning in accordance with vehicle movement.
Highlights:
Quick access to moving vehicles
Vehicle identifier popup
Virtual Odometer reading
Date, time stamps & current speed
Live fuel reading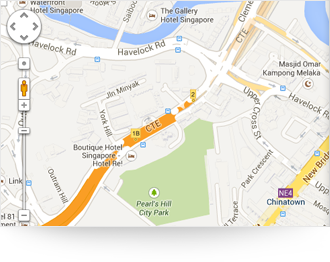 Licensed Google Maps
You wouldn't wish to be on the receiving end of potential lawsuits filed by map vendors just because your GPS tracking provider is making use of a free version of maps meant for personal use. Here's where the need for a genuine GPS tracking system arises; Sunrise Tracking comes with licensed version of Google Maps Premier API meant for commercial use. With regular updates and near accurate data across the globe, Sunrise Tracking's real time tracking offers you over 99% location accuracy. So why hassles, try it once and feel the difference.
Highlights:
Quick updates on map data
Information worldwide
Near-accurate data
Business & Points of Interest search
Faster map loading even with huge amounts of data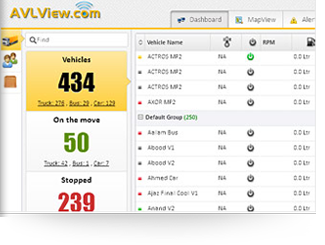 Easy to use
Sunrise Tracking is an easy to use real GPS tracking application with real time tracking details on map including exact location, time, direction, distance covered, speed, fuel readings, odometer reading etc. Giving utmost importance to user-friendliness, Sunrise Tracking is a piece of cake that every fleet manager would like to keep with forever. No longer do you need to be anxious & cautious about the complications behind using a GPS tracking system; Sunrise Tracking gives you a walk in the beach experience in fleet management.
Highlights:
Attractive Visualization of features
Simple language used
Dashboard for quick real time data
Last updated time
Map-tools for easier map use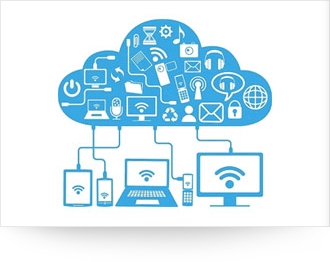 Deployed in Cloud
Sunrise Tracking is built as SaaS and deployed in Amazon cloud servers to offer least downtime for you. With a new update every month, Sunrise Tracking caters to the latest & futuristic requirements in fleet management arena. Faster access to the application makes it even easier for you to control your fleet; all you need is a pc/laptop/tablet/smart phone with an Internet connection and you can access from anywhere, anytime. No IT personnel required at your office for Sunrise Tracking maintenance as this GPS tracking application is hosted in Amazon cloud ensuring least downtime & instant access.
Highlights:
No upfront cost for hardware storage
Faster Access & Least downtime
Any no: of vehicles can be added
Easy to Customize
Version updates & maintenance made easy